Contact Us
Event Manager: Luke Farnell
lfarnell@sosc.org | 562.502.1038
---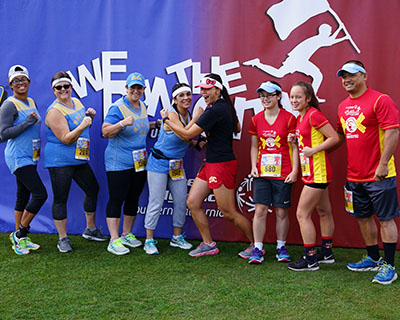 Volunteer
We are seeking volunteers to assist at We Run the City. To volunteer, please register online.
We also need volunteers year-round to serve as coaches, manage events and competitions, work on marketing campaigns, and assist around the office. For more information on becoming a general volunteer, visit our Volunteer web page.
General
To learn more about Special Olympics, visit www.sosc.org or contact us at info@sosc.org or 562.502.1100.